Philips Dynalite Home Automation

When Smart Meets Style, Philips Dynalite is Born.
Consult PD Building Automation, Your Sydney Partner to Install, Manage, and Maintain Philips Smart Home Solutions.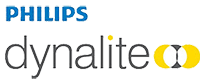 At a Glance, Philips Dynalite Lighting Control
Philips Dynalite Lighting Control is a smart home automation solution packed with exciting, cutting-edge features and functionalities that allow you to create the perfect lighting across all the different living areas of your home, and at different times of the day.
Enjoy maximum customisation by setting the intensity, warmth, colour, and coolness of your home lighting in just a few taps and set the scene for unforgettable moments of home living.
Here is a roundup of some of the most amazing features that the Philips Dynalite Lighting Control system offers:
What Is Philips Dynalite Lighting Control?
Philips Dynalite is one of the best, most elegant, and most sophisticated smart home solutions currently on the market. It's all about allowing you maximum flexibility when controlling all the lighting systems around your home. With Philips Dynalite, you can easily and quickly adjust your home lighting according to your unique preferences, at any time of the day or night.
Brighten up or dim any room just the way you like it and set the mood for any occasion – literally at the touch of a button. Boasting over 25 years of experience, the Philips Dynalite Lighting Control system for smart homes has already been installed in more than 35,000 projects across the globe.
Philips Dynalite Offers Never-Before-Seen Benefits
Choosing the Philips Dynalite Lighting Control smart home automation system is a sure-fire way to unlock unprecedented benefits that will take your lifestyle up a notch. Enjoy the elegance and functionality of a home automation system from a world-class brand.
Some of the most impressive advantages that you can expect by installing these solutions include:
A Brilliant Partner for a Brilliant Solution
At PD Building Automation, we are one of only a handful of worldwide-authorised and certified partners to handle the installation, maintenance, management, and support of Philips Dynalite Lighting Control systems for smart homes.
We have extensive experience working on some of the largest and most extensive control networks around the world and are looking forward to introducing you to the incredible features and benefits of this exceptional smart home technology. For more options, check out our other lighting control systems for SpaceLogic C-bus and KNX.
Start Transforming Your Living Spaces with Philips Dynalite Lighting Control Today!
Give us a call or fill out the form and we'll get in touch with you as soon as we can.